Who We Are.
Penwood Furniture is a locally owned and family run retail furniture store, specializing in hand crafted solid wood furniture. Established in 1993, and built on customer satisfaction, Penwood has offered the surrounding communities the very best in Canadian made home furnishings and the very best in customer service. Our furniture is custom built, piece by piece, on over 30 different local Mennonite farms in Southern Ontario between St. Jacobs and Elmira, Ontario.
With more than 25 years of reputation and excellence, Penwood Furniture has thrived with support from the local communities of Oakville, Burlington, Hamilton, Milton, Mississauga, Toronto, Ancaster, Morriston, Grimsby, Flamborough, Brampton, Dundas, Orangeville and beyond! Thank-you! If you haven't discovered the unique quality of hand crafted furniture, Penwood invites you to come visit one of our local showrooms – currently located in Ancaster, Morriston and Oakville! Thank-you Ontario!
Custom Made. 
Every piece of furniture is unique and the finest materials are applied to each build. Maple, Wormy Maple, quarter sawn Oak, Regular Oak, Pine, Premium Cherry and Speckled Cherry are a few of the available woods we design our furniture in. Every piece of lumber is hand selected from a Canadian mill and kiln dried for quality and consistency. Careful construction includes dovetailed drawers and hand sanded surfaces to an impeccable standard. One of 25+ different stains is applied in several stages with attentive hand sanding in between each finishing layer. Surfaces textures can be smooth, hand- planed, random planed, hand scraped, weathered or rough cut adding even more versatility to your custom piece. In addition, all dimensions, design guidelines or templates can be adjusted, making your furniture, truly, one of a kind!
Built by us, for you, for life!
Locally Hand-Crafted.
Buying local can impact a community and the environment in so many ways! When you buy local, your money goes directly into supporting the growth and sustainability of your community. That initial investment remains in the community as a ripple effect and is returned in one fashion or another back into the local towns. Jobs are secured and new ones are created. Higher tax revenues are generated to contribute to Ontario government programs. Buying local reduces our carbon footprint with the reduction of transportation needs. Labour standards are guaranteed. Product manufacturing must pass Canadian government standards as well – quality assurance, proper materials and factory emissions all contribute to the safety of the labourers crafting your purchase.
Buying local just makes sense.
Penwood Furniture is proud to be part of the green movement. Buying solid wood furniture means less waste in the future. This product is made for life and will not need to be replaced every couple of years. Our builders use all of the wood lumbered as well. The sawdust is used to coat the beds of the farm animals and the wood scraps are used to heat homes. Additionally, for every tree lumbered, two are planted! Being a local company, we use far less packaging materials and our shipping needs and distances are minimal, creating less waste and fewer emissions.
Penwood Furniture loves our environment!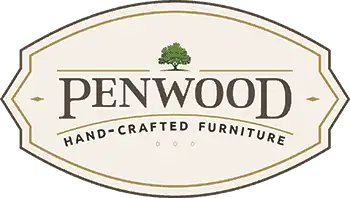 Our Guarantee
Penwood Furniture offers a limited lifetime warranty against all manufacturers workmanship. See staff for details.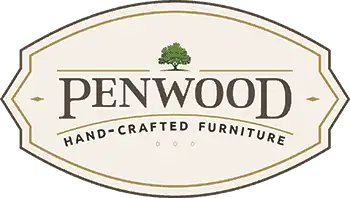 Amazing customer service
Our service and commitment to our clients is like none other. We strive to satisfy every client.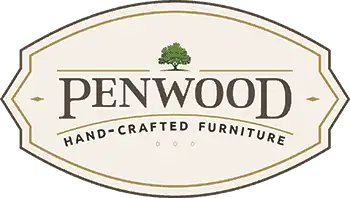 Delivery Service
Don't have a truck? No Problem! Penwood Furniture has delivery options to help.